Tuesday, November 3, 2015
MINI DEEP DISH PIZZAS
These 5-ingredient mini pizzas are unbelievably easy, fool-proof, and completely addicting!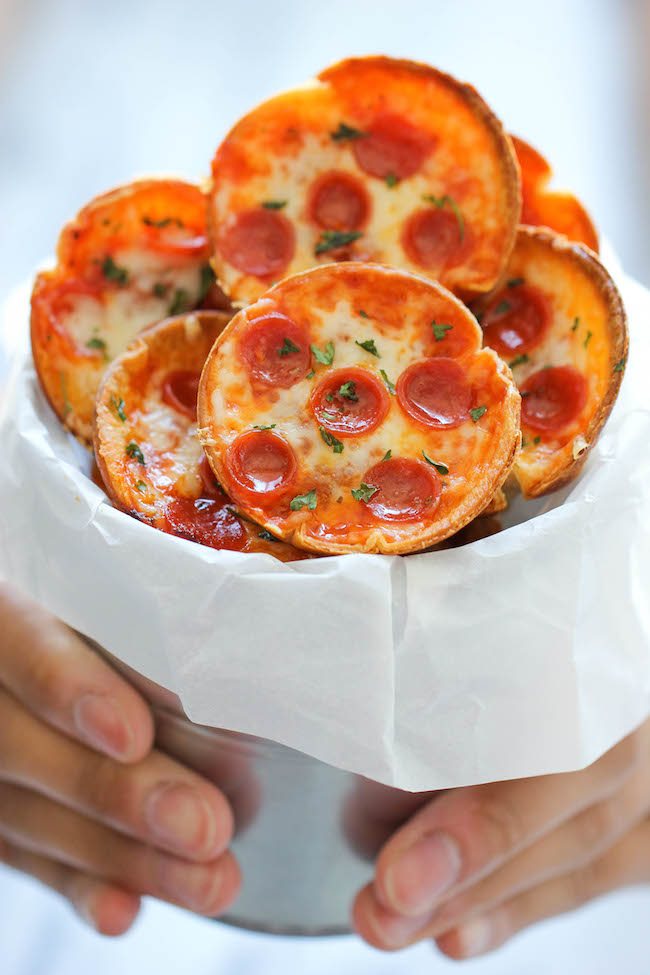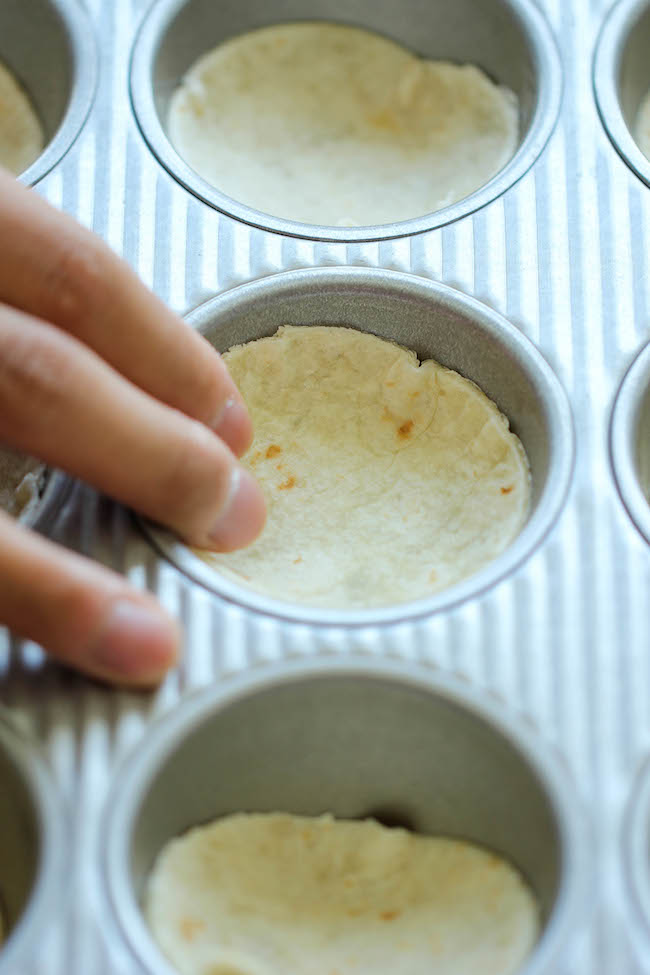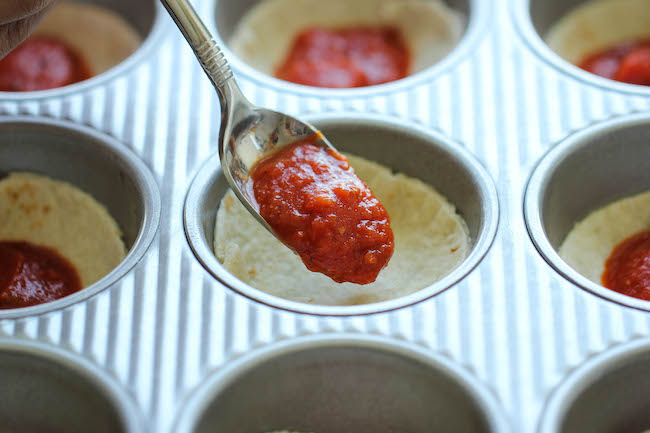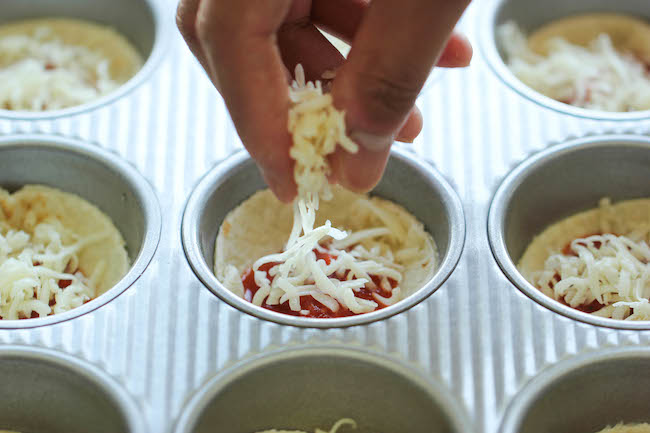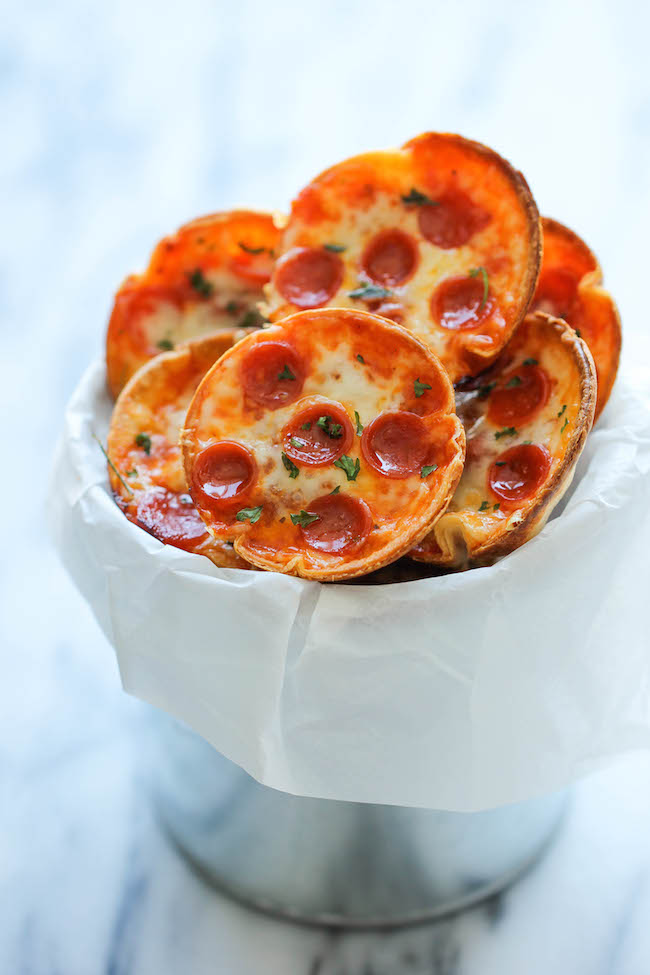 With that crisp, deep dish tortilla crust, these babies are simply irresistible.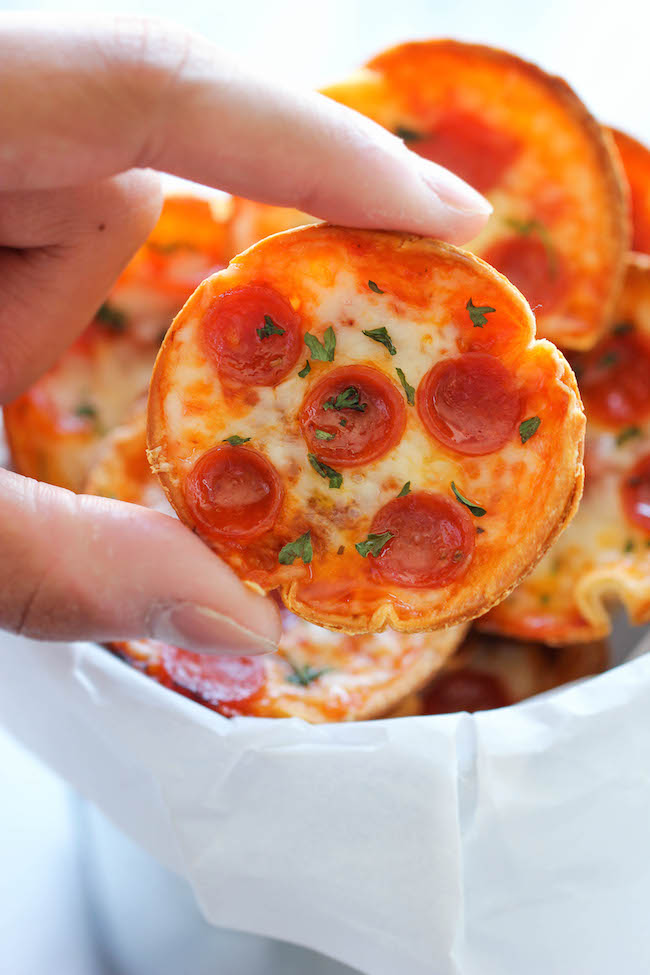 4 Old El Paso™ flour tortillas for burritos (8 inch)
1 cup pizza sauce
3/4 cup shredded mozzarella cheese
1/4 cup grated Parmesan
36-48 mini pepperonis
INSTRUCTIONS
Preheat oven to 425 degrees F. Lightly oil a 12-cup muffin tin or coat with nonstick spray.
Working one at a time, lay tortilla on a flat surface. Using an empty can, cut 3-4 medium circles, pressing firmly enough in a rocking motion to cut through the tortilla.
Fit a tortilla circle into each of 12 muffin tins, pressing carefully to make sure there is an opening in the center. Scoop 1 tablespoon pizza sauce into each muffin tin. Sprinkle with mozzarella and Parmesan cheeses, topping with 3 mini pepperonis each.
Place into oven and bake for 10-12 minutes, or until cheese has melted.
Serve immediately.